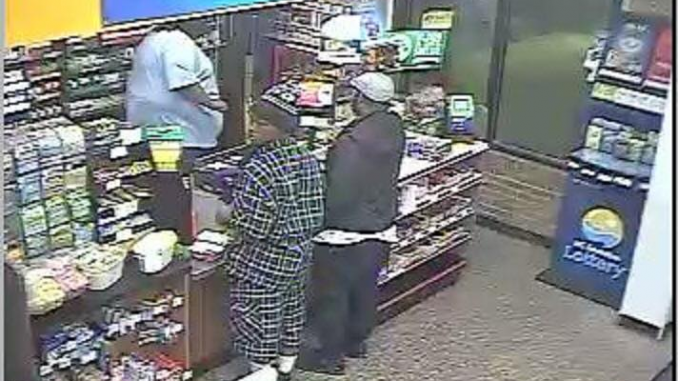 On March 2, 2017 at approximately 8:15pm two black males entered a gas station located at 540 Lake Concord Rd (at the intersection of Lake Concord and Branchview Drive). Once inside the male in the dark colored coat presented a handgun and demanded money from the cash register. The male in the black and gold clothing took different types of cigarillos. When the males left the store they got into a gold in color car, possibly a Crown Victoria or Mercury Marquis, going toward Branchview Drive- it is unknown which direction it went on Branchview Drive.
Anyone with information is asked to contact Crime Stoppers at 704-93-CRIME (704-932-7463) or www.cabarruscrimestoppers.com
Crime Stoppers pays up to $1,000 for information that leads to an arrest.