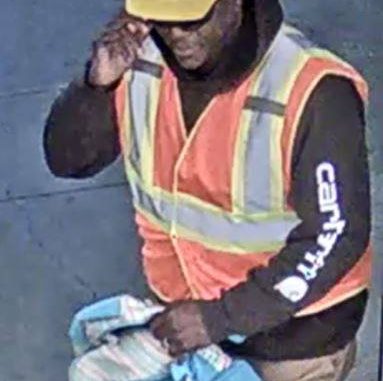 Processed pictures from the January 3, 2017 robbery of the Food Lion located at 547 Winecoff School Road. Notice child's peace sign book bag and what appears to be a wedding ring. Suspect has what appears to be a purple cellphone on his right hip. The vehicle appears to be an early 2000's model Chrysler Sebring or Dodge Stratus.
If you have information about this crime and/or the identity of person(s) involved you are asked to contact the Kannapolis Police Department at 704-920-4000 or;
To remain anonymous and qualify for a cash reward of up to $1,000 for information that leads to an arrest, contact Cabarrus Area Crime Stoppers by submitting a tip at www.cabarruscrimestoppers.com or by phone at 704-93CRIME (704-932-7463). Crime Stoppers doesn't want your name, just your information.