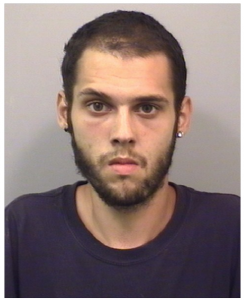 1Cambreon Joseph Iddings, W/M, is wanted for Financial Card Fraud, Financial Card Theft and Possession of Heroin. Anyone having information regarding this individual is asked to call the Kannapolis Police Department at 704.920.4000. The public can also direct message the agency on our social media sites, @kannapolis911 on Twitter or Kannapolis911 on Facebook.
For additional information or questions, you can contact Investigator Harrison at 704.920.4029 or jharrison@kannapolisnc.gov.
To remain anonymous and be eligible for a reward, the public can also contact Cabarrus Area Crime Stoppers at 704.93.CRIME or go to www.cabarruscrimestoppers.com. All information given to Crime Stoppers is completely anonymous. Information that leads to an arrest in this crime can qualify the tipster for a reward of up to $1,000. All calls, texts and emails are masked and cannot be traced to ensure anonymity.